Jetix Pictures is an American film studio, the owned by JetixRestored. The main creation of JetixRestored can be using films, televisions and comic books for Jetix Pictures, making 3rd party belong to Capcom, Nintendo, Newgrounds, Warhammer 40k, SEGA, Disney and Sony. The Jetix Pictures was maked by fan of Jetix, Dylan. Remain the ratings for cartoons in JetixRestored. Many fans haves any ideas for seasons.
Theatrical films
Edit
Kid vs. Kat: The Movie (March 16, 2012) [PG-13]
Life with Louie (film) (May 3, 2012) [PG]
The Dark Clown (May 27, 2012) [NC-17]
Braceface (film) (June 11, 2012) [PG]
Freedom Force (film) (July 15, 2012) [PG-13]
Pico (film) (September 24, 2012) [NC-17]
Shadow the Hedgehog (film) (November 29, 2012) [R]
Street Fighter: Warrior Legacy (July 12, 2015) [R]
Power Rangers (film) (March 24, 2017) [PG-13]
Television series
Edit
W.I.T.C.H.: Defenders of the Five Realms (February 4, 2012) [TV-AO]
Yin Yang Yo Yun! (March 11, 2012) [TV-PG]
Tutenstein Legend (May 7, 2012) [TV-14]
Wunscherspunschers (May 18, 2012) [TV-PG]
Star Fox (TV series) (May 26, 2012) [TV-MA]
Jet Set Radio (TV series) (June 15, 2012) [TV-PG]
Where My Dogs At? (2012 TV series) (June 29, 2012) [TV-MA]
Ultimate Cyber Monkey Team Hyperforce Go! (February 14, 2013) [TV-PG]
Wrath of Gargoyles (May 22, 2013) [TV-MA]
Dawn of War (TV series) (March 3, 2014) [TV-MA]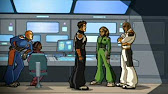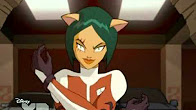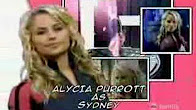 Ad blocker interference detected!
Wikia is a free-to-use site that makes money from advertising. We have a modified experience for viewers using ad blockers

Wikia is not accessible if you've made further modifications. Remove the custom ad blocker rule(s) and the page will load as expected.